Be a part of CPC's ministry
Opportunities requiring an application are:
Client Advocate
Women are needed who are willing to counsel and educate women and couples going through pregnancy.
We desire to share the Good News of Jesus through words and actions with our clients. Therefore it is important that each volunteer has a personal relationship with Jesus and lives the gospel within his or her own life. CPC will provide all training and support. This is a 3-hour, one-day a week position with a commitment of one year.
Board Member
Be a part of providing guidance for the ministry, working together to provide leadership for this pro-life ministry can be a way to bless and be blessed.
Reaching Destinations Speaker
Train to become a presenter for Reaching Destinations, our Sexual Risk Avoidance program in local schools and youth groups. You can help young people make better choices for their future by educating them on healthy relationships and how to achieve them. Contact our RD director by email at director@reachingdestinations.org
Other ways to volunteer:
Church Liaisons
Connect CPC with your church family by helping us to keep your congregation aware of our upcoming events and important ministry updates. We'll provide you with current information and materials to help you throughout the year.
Baby Bottle Boomerang Liaisons
Help coordinate a Baby Bottle Boomerang campaign at your church. We'll provide you with materials and oversight to help you anytime during the year.
Run Baby Run 5K / 1 Mile Walk
Held in Huntingdon and Mifflintown once a year, the Run Baby Run 5K is a fun way to be involved. Help rally others to gain support for the race by promoting the event at church, in the community, or within your circle of involvement…even help organizing the race itself.
Office Cleaning
Help keep the center looking its best by coming in weekly, bi-weekly or monthly to clean.
Baby Boutique Organizer
Come and help when needed to sort through and organize the baby clothes and donations in our boutique.
Newsletter Prep
Help one morning a month in our Lewistown office to prepare our newsletter for mailing.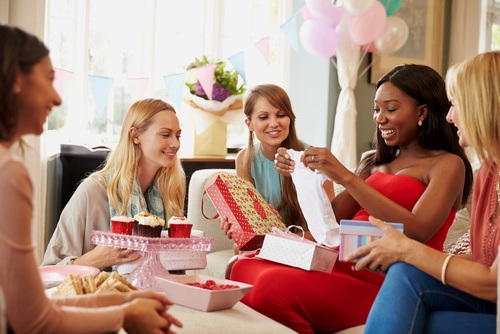 Your small group, ladies group or group of church friends are invited to "Love A Mom and Baby" by praying for her throughout her pregnancy and planning a baby shower for her and her baby.